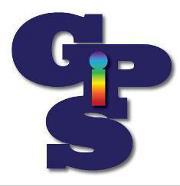 It's official the holiday's are finally here and what a better way to kick off the holiday season than with a toast of fine wine with fine friends.

This year's GPiS mixer will be at the Sixth Avenue Wine Seller shop located on the 3rd floor of Pacific Place.

As every year we'll also be hosting a food drive for Food Life Line, so please bring non perishable and non expired food to donate for the food drive.

Just a reminder that the event is non-hosted and everyone is responsible for their own tab.

Look forward to seeing some familiar faces and new faces. Since our last mixer at Q we've had about 40 new people join the group and we're really looking forward to seeing some of those new members join us.

Happy Holiday's from Tracey and myself.

P.S. The venue's website has been hacked and they're working on repairing that already.

Sixth Avenue Wine Seller
Seattle
Wednesday Dec 5, 2012
7pm-10pm